Welcome
Whether you're new to the MR2 or an experienced owner there should be something here for everyone :o)
This site was my very first attempt at building a website, and my inspiration was to create a homepage based on my MR2 Turbo. Since it went live it's grown with the addition of various sections, but still endeavours to be informative without delving too far into science. Browsing the various pages you'll be able to find out a bit about me, what happened to my car, and how I maintained it for over 5 years. If you're new on the MR2 scene then hopefully you'll be able to get an insight into what you can do with these now ageing but amazing cars.
Even though my own MR2 has moved on, these pages will remain for the foreseeable future. Feel free to have a nose around. If things get a bit too technical, something isn't clear, or you simply want to ask a question then please get in touch. Likewise, if you think some of my site's content is incorrect or you have some comments or suggestions then drop me a line... jonty@sopertek.co.uk. Please be aware though that I'm a very busy chap and it may take some time to respond.
Enjoy.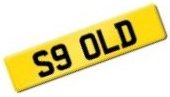 It's gone
Yes, that's right... no more MR2 ownership for me. When 2006 arrived I reflected on the amount of time that my pride and joy had spent stationary on my driveway during the previous year. Circumstances had also changed since the birth of my daughter and with a more than practical, sensible, 4-door Subaru Impreza I decided it was time to find the MR2 a new home.
After a few weeks of deliberation and preparation, the car was advertised on this website, on the IMOC-UK forum, and also eBay (where the amount of interest was simply overwhelming). As the end of February approached, the MR2 had a deposit and at the beginning of March it was sold (and taken away about a week later). Luckily for the car (and nice for me) it was purchased by a fellow enthusiast. After all my efforts over the years, it's satisfying to know that the car's gone to a worthy and caring home.

Disclaimer
The information contained on this website originates from my own findings and experiences, whether in practice, spoken or written word, or electronic sources. Please be aware that I will not be held responsible for any inaccuracies that may exist should they be detrimental to your own experiences.
Only YOU are responsible for what you do to your own vehicle -- please consider this when making alterations or conducting maintenance and if in any doubt you are strongly encouraged to seek the advice of a professional, e.g. auto electrician, mechanic, or other specialist.
Be sensible. Be safe. And remember to have fun.